Cloud Based Accounting In Ipswich & Suffolk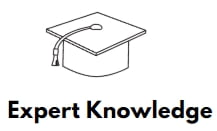 What is Cloud Accounting?
Cloud accounting sounds like a very mysterious, high-tech process. To many, cloud accounting sounds like mere technical jargon: incomprehensible, confusing and nebulous. However, cloud accounting has actually greatly benefitted a variety of businesses in recent years. Business owners love faster, safer and simpler financial services. This technology is fairly recent, but it's highly reliable: we're here to explain it all to you.
'The Cloud'
Let's start by defining 'the cloud'. Essentially, the cloud consists of networked computing facilities, connected via the Internet, that store complex data. This network of remote servers can manage and process data, in place of local computers.
Cloud technology is an astounding invention, and means accountants can conduct their work far beyond the limitations of their local area. However, it's important to note that cloud technology can be seen throughout our society, from movies to bookkeeping and more.
Nevertheless, the potential benefits for efficient accounting are immense. Being able to access and use accounting tools anywhere in the world, means that businesses can expand their catchment area for recruitment. Accountants are highly talented across the world, and remote accessibility means that you can make full use of this global talent.
Accountants use cloud accounting to conduct swift, low-cost and flexible accounting services, encompassing such tasks as analysing and maintaining financial reports and ledgers, preparing tax returns, and the easy evaluation of financial operations.
The benefits of Cloud Accounting
The benefits of cloud accounting are renowned, and we've listed some of the finest of them below.
Easy to store and manage data: usually, the responsibility would lie with the business to store and manage their vast swathes of data. Cloud accounting alleviates this burden, as data can be opened and viewed at any time, anywhere. There's no need for expensive, in-person computer hardware.
It's pretty cheap: to access the cloud, and this includes cloud accounting software, you only need a device with Internet connectivity – even a phone would do, no desktop needed!
Real-time, updated flexibility: with globalisation skyrocketing, the flexibility of cloud accounting can't be underestimated. You can interact with documents, clients and reports in real time, instead of sending long files back and forth endlessly. Cloud accounting software also updates automatically, which saves us – and you – time.
Some potential clients of ours are concerned about making the shift from traditional accountancy to a more high-tech solution. Of course, the cloud was only invented in the 1960s, and realised fully much later! This lends prospective clients some suspicion, given the newness of the cloud, as to the effectiveness of online accounting software.
We provide cloud services in Ipswich and hope the benefits listed above have illuminated you as to why using cloud accounting is actually a really good, safe idea.
Accounting data can range from journal entries in a ledger to a comprehensive financial report. We can access and upload these vast streams of information at the click of a mouse.
As cloud accounting is linked to the Internet, financial information can be updated in real-time – as soon as changes are made necessary, meaning you will receive reports as soon as we make them.
Business operations are always in flux, and a major part of cloud accounting is being able to review these operating results at any time. This is particularly useful around April or May, for tax planning and the provision of invaluable, timely advice for the continued financial success of your business.
Our cloud accounting process relies on the admirable efficiency of the cloud software. We can do everything you'd expect of a traditional accountant, with a much swifter compliance workflow. The chance of human error is massively reduced, so we can focus on what matters most: advising our clients on the financial issues they may face, and handling these financial challenges in their stead.
Gone are the days of sending files back and forth, and copying documents by hand. We can scan and upload important documents, easily accessed in the cloud as and when we need them. Our clients don't have to worry about interruptions to their financial operations, as we really do have everything covered. This leads us well into the many benefits of cloud accounting.
Why use our Cloud Accounting Service
Here at ST Accountancy, we have been in the business a long time, as both traditional and cloud accountants. Our experience is unmatched, and our cloud services in Ipswich have been developed and honed to the best form they can be. We offer you efficiency, reliability and flexibility with your finances.
Rest assured, you should use our cloud accounting service: your satisfaction is guaranteed.
Chris Walsh
Meridian Handtools UK Limited
"ST Accountancy have been excellent and trusted advisors since I set up my business in July 2019.
The service I have received has been nothing short of brilliant. From my initial meeting through to my monthly management reports the information that I have received has been invaluable for my business.
ST Accountancy take out the accountancy jargon and provide clear advice which helps me understand the requirements from HMRC and supports with my business planning.
Highly Recommended!"
Joseph Sutton
Educated Appointments Limited
"The one thing I always go for in suppliers is a genuine approach. I spoke to a number of people about becoming my accountant, but as soon as I spoke to ST Accountancy, I knew they were a company who understood me and was absolutely authentic. I knew Sean was somebody I'd be able to work with.
I met with Sean to discuss his services and my company and he talked me through all the options and was so helpful. He wasn't trying to up-sell, only wanted to help for what I needed and is always on the other end of the phone/email if I need him.
Highly recommend!"
Craig Coates
Data Room Supplies Ltd
"We have used ST Accountancy for a couple of years now as they are very thorough with our bookkeeping and our full accounts system.
They are very friendly with a professional "can do" attitude - Really couldn't recommend them high enough."
When you first start your business and take it through...
Read More
Importance of accounting for insurance companies Many of us, whether...
Read More